Custom Locking Pump Cabinet Tanks
Custom Locking Pump Cabinet Tanks
We can manufacture nearly any pump cabinet or lock box to customer specification.
FEATURES
All lockboxes or pump cabinets are manufactured in house here at Hughes Tank Co. With our state-of-the-art manufacturing facility including CNC laser tables, and CNC hydraulic press brake the sky is the limit for your desire. We take the protection of your equipment in the field as a high priority and are more than happy to find the perfect cabinet to meet your needs. Some features may include options as:
 Wide variety of security lock brackets
Ventilation ports
Tank mounted cabinets
Skid-mounted cabinets
Drain ports
Built-in leak prevention containments
Garage style doors or regular door pending customer request
Built-in pump platforms
Built-in card reading brackets
Hose reel platforms
Nozzle holders
Any other requirements are possible as long as it does not interfere with UL standards, Fire Marshal code, or the integrity of the product.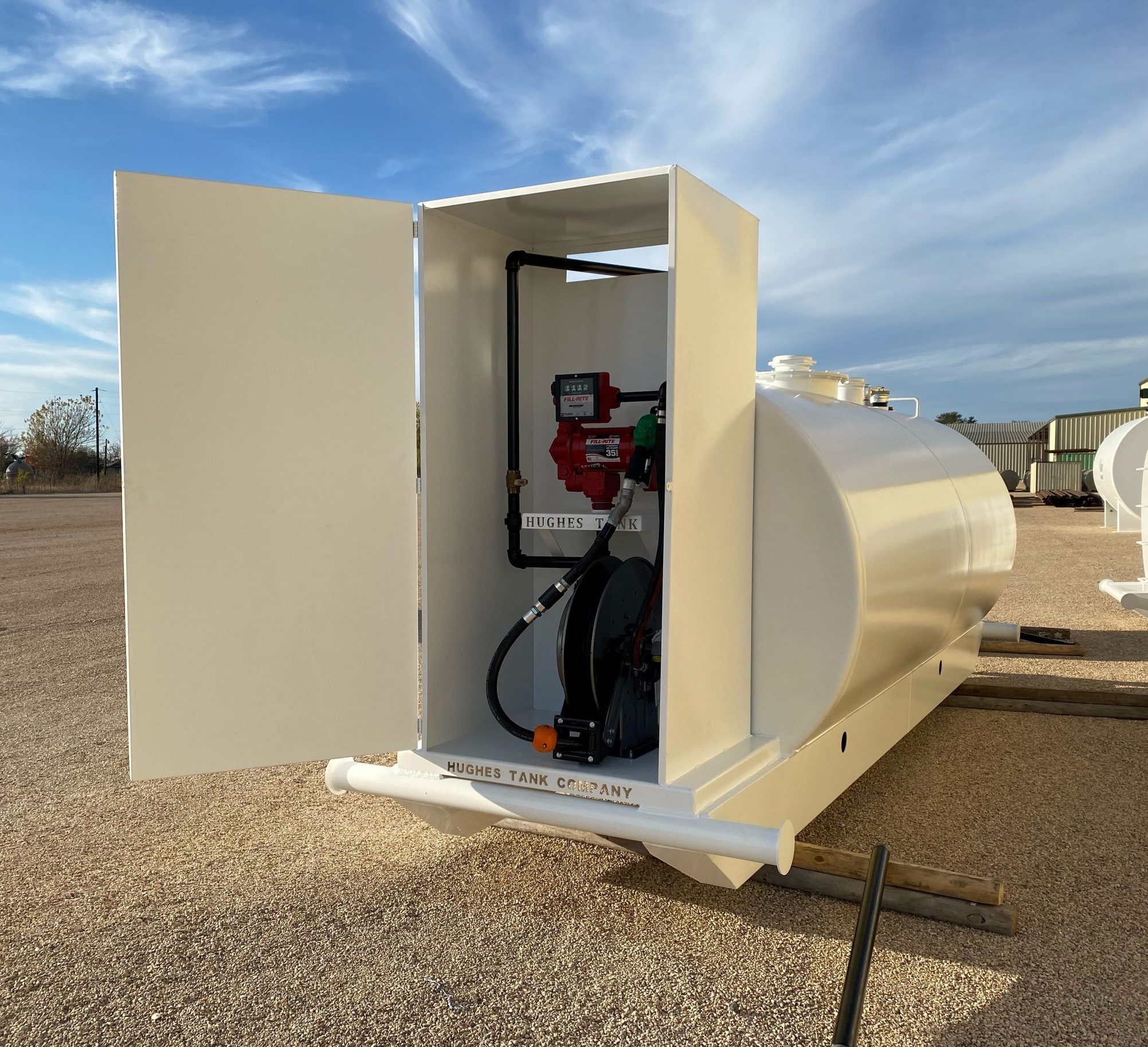 Request a Quote For Your Next Project
Once a request is submitted, we respond within 24 hours. Guaranteed.