UL 2085 Fireguard
UL 2085 FIREGUARD
UL 2085 Fireguard is available in cylindrical and rectangular.
We offer a wide variety of cylindrical UL 2085 (Fireguard) tanks certified by STI (Steel Tank Institute). Sizes available from 300 gallons to 25,000 gallons. We offer 2 separate support packages: Saddle support and Skid support.
UL 2085 Fireguard tanks are STI (Steel Tank Institute) certified and come with a 30-year warranty
STANDARD FEATURES
Thermally insulated Double-Wall Fire-Protected Aboveground Storage Tanks conform with the following standards and code requirements:
UL 2085 standard for insulated secondary containment aboveground tank
Enhanced Ballistics Resistance in accordance with UL 752 Level 9
Built to UL 142, NFPA 30 & 30A Codes
IFC and CARB Standing Loss Control air emissions
STI Standard F941 for Thermally Insulated Aboveground Storage Tanks
Rectangular and Vertical Construction Available
We also line our tanks for aviation or jet fuel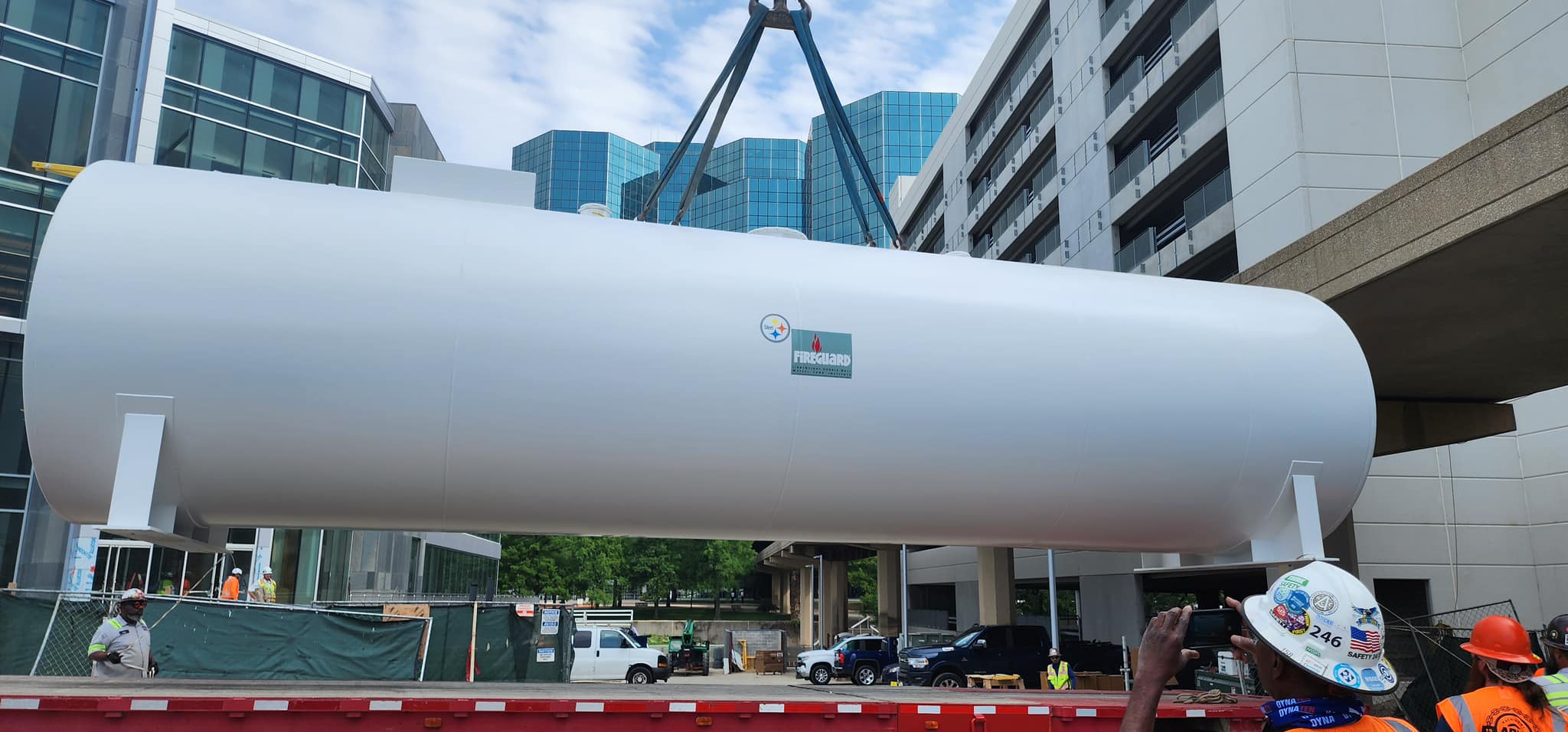 Request a Quote For Your Next Project
Once a request is submitted, we respond within 24 hours. Guaranteed.