UL 142 Double Wall
UL 142 Double Wall
The NFPA 30 Flammable and Combustible Liquids Code requires atmospheric tanks to be designed and constructed in accordance with one of several recognized engineering standards, one of which is the UL 142, Standard for Safety for Steel Aboveground Tanks for Flammable and Combustible Liquids. The International Fire Code in turn requires tanks to be designed, constructed and installed in accordance with NFPA 3
FEATURES
The basic features of tanks covered by the UL 142 Listing include all containment spaces and their respective openings (manways, emergency vents, normal vents, fill/withdraw, gauging, monitoring and other functional openings) with connections (threaded- or flanged-type fittings) and integral tank accessories such as ladders, stairs, lifting lugs and heating coils or hot wells. All primary-tank compartment(s) are provided with openings to accommodate filling, withdrawing and inventory control; and all secondary-tank interstitial spaces are provided with openings for leak-detection monitoring.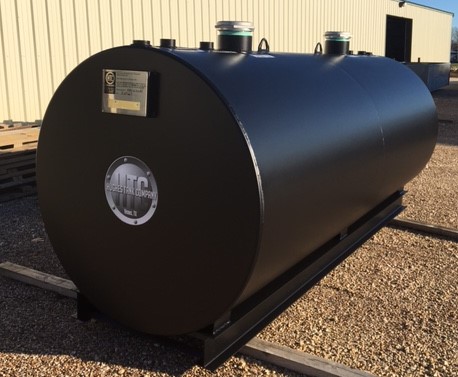 Request a Quote For Your Next Project
Once a request is submitted, we respond within 24 hours. Guaranteed.